Parish Administrator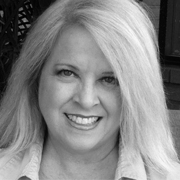 Susan Skinner
Susan was the administrative coordinator for the Westside Shelter & Hunger Coalition in Venice, CA. She was also a video producer and coordinator in the film industry. She holds an Associate of Arts degree in film from Santa Monica College. Susan founded the Stage Right Theater in North Hollywood, CA where she produced, directed and performed in many live productions. A proud veteran of the United States Air Force, she served with the American Forces Radio & Television Services as a radio broadcaster and television news director at the Far East Network at Yokota AFB in Japan. Originally from Iowa, Susan is a lifelong member of the Lutheran Church. Susan is your first contact for most anything at Mt. Olive, including the rental of church facilities. Contact: (310) 452-1116
Youth & Family Ministry Coordinator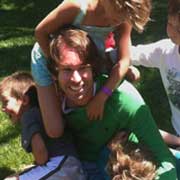 Jeremy Andrew Hovland
Jeremy has the joy of working with the children and young adults of Mt. Olive as they grow in their faith and love in Christ. He is one of Mt. Olive Preschool's teachers who helps prepare our four year olds for Kindergarten. He works with our Sunday School and Confirmation students in Christian Education, and with our Youth Groups as they play, learn and develop stronger bonds within our community of faith. Contact: (310) 452-1116.

Preschool Director & Early Childhood Educator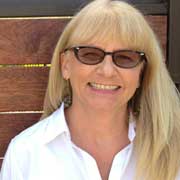 Kris Ladish
Kris's passion and focus is Early Childhood Education. She graduated from the University of Wisconsin-Madison with a BS in Art Education. She was an art educator for 3 years in the Winona Minnesota School District, before moving to California and starting a family. Her passion then changed to Early Childhood Education. In 1988 She started teaching at Mt .Olive . After receiving a credential for Child Development Program Director, She took the position as Director in 2004.Contact: (310) 452-2342.

Facilites Manager & Yoga Instructor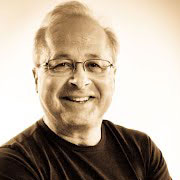 Max Diamond
Max Diamond is the facilities manager at Mt. Olive Lutheran, overseeing the campus and its needs. Max is also Mt. Olive's Yoga instructor, offering classes 4 days a week to the community - all levels - all welcome! Max trained with Yoga instructor Matthew Cohen at Sacred Energy Arts and Erich Schiffman at Exhale. He holds the Yoga alliance RYT - 200 Cerfification. Contact: (310) 452-1116.

Director for Music and Liturgy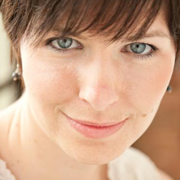 Samantha LaDue
Sam LaDue originally came to Mt. Olive in 2011 as Worship Music Minister and Sunday morning Cantor. She hails from NY, where she studied opera performance. Sam enjoyed performing, but ultimately prefers working in the pastoral setting. She has a background in pastoral music direction & liturgy, and revels in sharing her love of music and the human voice in worship. Sam earned the Pastoral Liturgy & Advanced Pastoral Liturgy Certificates through Loyola Marymount University, and teaches cantor training for the Roman Catholic Diocese of L.A. Contact: (310) 452-1116.

Pianist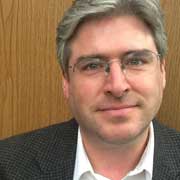 Chris Dawson
Chris Dawson has been the 9am Music Minister for Mount Olive Lutheran Church since the fall of 2007 and was lead pianist for the Unity Church of Alhambra from 2001 - 2004. Dawson graduated from the University of Southern California with a Bachelor's degree in Music, and in addition to teaching privately, Chris has also taught within the Jazz Studies departments of USC and UCLA. While living in Los Angeles and New York City, Chris has performed as a soloist and leader of small and large group ensembles. Contact: (310) 452-1116.

Organist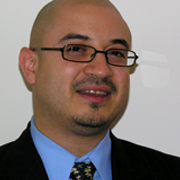 Jose' L. Zambrana, Jr.
Jose' is an organist, pianist, choral director, music composer and arranger, and liturgist originally from New York City where he worked as a church organist and choir director. He graduated summa cum laude in chemistry & music(organ) at Houghton College. Jose' is a Colleague of the American Guild of Organist and certified with the Leadership Program for Musicians at the Mercer School of Theology, sponsored by ELCA & ECUSA. In 2007 Jose' recieved a Ph.D. in inorganic chemistry from the Graduate Center of the City University of New York. He moved to Los Angeles in 2014 to focus on Southwest environmental issues, and presently is a senior science advisor for the Environmental Protection Agency's Office of Research and Development. Contact: (310) 452-1116


Interfaith Jazz Curator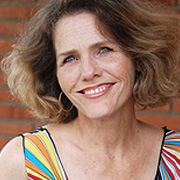 Janice Anderson
Jazz singer Janice Anderson is the curator for the Mount Olive Interfaith Jazz concert series. Janice has called Santa Monica home for twenty five years and has been a member of Mt. Olive for eighteen years. She received a BA in Commercial Recreation & used her skills as a YMCA Camp Director, and an Event Planner for both the Museum of Flying & the Los Angeles Museum of Art. Currently she works as a nurse aid for the Santa Monica Malibu School District. You can also see her performing jazz standards with her quintet around Los Angeles. Contact: (310) 452-1116.