Sermon for 1st Sunday after Christmas -
The Rev. Scott Duane Grossmann.
Vicar of Mt. Olive
- As part of my requirement for schools I am asked to teach from the pulpit at least once so I'm trying out all the furniture in our space.
Before I start I would like to just state a general thank you to all those who gave in form of a money gift and prayers to me in support of your vicar this Christmas season thank you MT Olive!
Simeon our dear wise old friend, who the angel told him to put this on your bucket list that you will see the Christ child before you die so when Simeon saw Mary and Joseph with this baby he knew he could now pass and Anna our sweet lady of wisdom she who lived in the church over 84 years from our Gospel lesson today opens our eyes to see this baby as God in a child we share Simeon's longing and the sacrifice of love in Anna for the fullness of salvation with hope to bring forth the day when evil is no more.
For this lesson
I wrote for you a Christmas message, I would like to read to you entitled Christmas is the end of sacrifice,
Christmas is the end of sacrifice… the end of… Giving up something
For nothing else Just To save mankind and for this reason alone the child is come.
What is our role in the season? Am I a Wiseman, Mary, Joseph, an Angel, a shepherd, a sheep, a cow, what part do you want me to play?
And I say you play all the parts
In all of Scripture today it is customary for all saints and prophets to console themselves in time of trial by recalling past benefits and blessings, however, we do not just want to embrace one benefit, we want to embrace all benefits from what this birth gives us through the Holy Spirit
Martin Luther says and I quote
For our own reason cannot sing the Lord's blessings
For reason of our own is not the work of the Spirit
To understand the mercy of God is the wise person who begins to praise and give thanks
Reason of itself cannot do this,
The flesh cannot emulate the blessing
The flesh lists the bad things and not the good things
Reason sees the world ungodly and therefore it stays in suspicion and murmurs,
End quote
So I am calling all elders, tribal leaders, shaman and women, wise seekers be awaken to your wisdom and to teach in the name of the Anna's and Simeon's of the world
The spirit sees nothing but God's benefits and blessings in
The world just like our mentors our elders our tribal leaders our shaman and women ,sweet Anna, dear Simeon, in our gospel we hear them saying this is a call to wisdom this is our wonder our curiosity Christmas is the end to sacrifice
When we let God work in God's way we never lack supply
What does this mean? My story is my lack of everything the right job the right relationship how do I feel the void I carry in me?
So dear elders of God's love and experience we are listening, speak up
The sign of Christmas is a star of light in darkness
See it not outside yourself but shining in the heaven within
let us accept as the sign of the time that Christ is come
Jesus is host to God Chris ting in the flesh and you and I need but invite him in.
This Christmas give the Holy Spirit everything that would hurt you let yourself be healed completely that you may join with the birth of Christ in healing and let us celebrate our release together by releasing in forgiveness everyone with us
Leave nothing behind;
All pain, and sacrifice, playing it small, lack will disappear in our relationship which is as innocent as our relationship with our father and as powerful
In the holy instant, this birth of Christ the condition of love is meant for all minds and souls to be joined as one and with out the body's interference and where there is no communication apart from God.
For God to be without Christ in Jesus, is to be without meaning and there is no peace.
This Prince of peace was born to reestablish the condition of love by teaching the communication remains unbroken even if the body is destroyed, provide that you not see the body as a necessary means of communication
And if you understand this lesson you will realize to sacrifice the body is to sacrifice nothing.
The lesson Christ was born to teach and still would teach to all is that sacrifice is nowhere and love is everywhere
Let no despair darken the joy of Christmas for the time of Christ is meaningless apart from joy
We are given a gift
What can be more joyous than to perceive we are deprived of nothing? Let God work in God's way, to keep you in supply
Such is the message of this time of Christmas which God can give you that you may give it and return it to the God our father is who gave it to us
For in the time of Christ, communication is restored and God joins us in celebration of his son's birth of creation, even if it is for just a fleeting moment in the season
It is no accident that you and I were born during this time this is our mission to hold the portal of Christ in our hearts so we may be the light to move in to grace by the birth of Christ
We have a duty to be in this light
……………………………………
God offers thanks to the holy host Mary who would receive and give birth to Christ in human form
Jesus's enters and abides where he would be.
And by Mary's welcome, God welcomes Christ for what is continued in you and I, who welcomes Christ is returned to God and we celebrate God's wholeness as we welcome Christ into our world. We can never not, send this message
For those who receive the father are one with Christ host to God by allowing Christ to enter, God the father enters with Jesus Christ and with God we remember the only relationship we ever had and ever what to have.
This is the time in which the New Year will soon be born
From the time of Christ birth/ have perfect faith in God /that when you let God work in God's way you will never lack supply, all needs satisfied,
………………………………………
Grace is given to me, through the birth of Christ Jesus and I claim it now your grace is in the birth of Christ and is given to you claim it now.
God remains entirely accessible
When we let God work in God's way there is no lack of supply
For in grace you see a light that covers all the world even if it alludes us time to time and darkness creeps in,
It is through this birth we can watch fear disappear from every face as hearts rise up and claim the light as theirs.
The birth of Christ is the acceptance of the love from God with in a world of seeming hate and fear
By grace alone, hate and fear are gone for the birth of Christ Jesus presents a state so opposite to everything the world contains that those whose minds are lightened by the gift of grace cannot believe the world of fear is real
It is a new and holy day today
For we receive what has been given us
Our faith lies in the giver not are own acceptance, our weak knowledge or mistakes but us to whom all areas unknown is yet to be answered this Christ birth is by giving us the means to lay our mistakes down and rise to God in Christ in gratitude
God through Christ Jesus descends to meet us as we come to him for what he has prepared, he gives me and I receive.
God our Father I come to you and you will come to me who I ask I am the sons and daughters you love
Grace is not learned, yet we teach the birth of Jesus however this story in a final step must go beyond all learning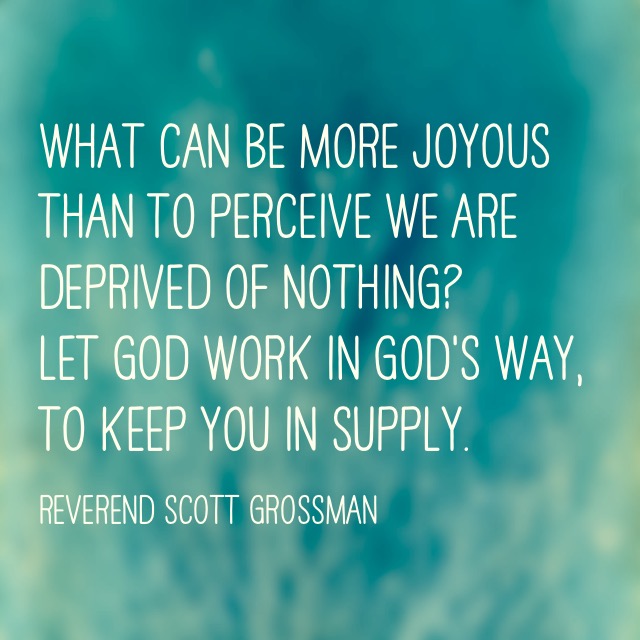 It is here that miracles are laid to be returned to you.
From that holy instant you receive through grace, the birth of Christ Jesus in your experience to all who see the light that lingers in your face
Who saw the Christ first Simenon, Anna, the shepherds, the three wise men Mary, joseph, does it matter?
What is the face of Christ but a moment into timelessness brought by a clear reflection of unity with each other even if felt for an instant back to bless this world.
Be grateful in return as you are glad to go even an instant to accept the benefit not just one benefit all benefits of grace through the birth of our lord Christ Jesus provides us
We live, so this message lives
You than carry this message back to yourself and the revelation stands not far behind. It's coming is insured, we are given grace through the birth of Christ Jesus and for our experiences that comes from grace the birth of Christ Jesus into the resurrection of the Lord second coming.
What role do you play? It doesn't matter for your cast all the parts
We welcome the release the birth offers everyone,
We do not ask for the unaskable we do not look beyond What grace can give
By grace I live, by the birth of Christ Jesus I am released,
By grace I give and by the birth of Christ Jesus I will release.
For Christmas is the end of sacrifice
My prayer is
Let God work in God's that you may lack supply
Merry Christmas and a Happy New Year
Vicar Scott
The Rev. Scott Duane Grossmann
Vicar, Mt. Olive Lutheran Church
Santa Monica, California
---
Christmas is the end of sacrifice
Sermon for December 27 &28, 2014
Written by Rev. Scott Duane Grossmann