Sermon for 11th Pentecost
Justice, Kindness, Humility, Love of God and Neighbor




By The Rev. Eric Christopher Shafer

-



Sally came to see me about two weeks ago. Well, that's not her real name but Sally will do for today. She wanted to tell me about her life and a new book she is publishing this fall. She shared how her belief in God had gotten her through terrible troubles in her life, including all kinds of abuse from parents and boyfriends and more. She wanted to come to Mt. Olive and "testify" during Sunday worship for around 15 minutes.


I told her that was not possible. We had a pleasant enough conversation, but something did not seem quite right. She had presented herself as someone whose friend, a member of Mt. Olive, had recommended she come to Mt. Olive. But, the friend's name was one I did not know and no one by that name has been a member here, at least for a number of years.


I invited her to worship, but before she left I just had the feeling I had to ask something. "You are aware," I said, "that Mt. Olive is a congregation where women and gay and lesbian people are part of our leadership, even ordained leadership." She paused and said something the Bible condemning homosexuality but God still loving gay and lesbian people even if they are sinful. "Well, "I said, "here we believe that gay and lesbian people are no more sinful than anyone else and that those texts, that I do not believe even relate to homosexuality, have been used as clubs against gay and lesbian people."


We partly cordially.


I thought of that interaction a lot this past week and about what sort of a congregation we are, what sort of Lutheran Christians we are, about what sort of person I am.


The images from Charlottesville, Virginia last weekend are horrifying. White supremacists and Nazi's with torches shouting "blood and soil," a Nazi slogan, trapping Christians and Jews in their houses of worship, making the Hitler sign and saying "Heil Trump," and then peaceful counter-protesters mowed down by a Nazi in a car.


I know from my conversations this week that many of you share the same horror. And it is so personal for so many of us. My parents served in the Second World War, my Dad in the Army Air Corps and my Mom as a civilian employee of the Army. Many of you have parents, grandparents, even great-grandparents who also served. They fought to defeat Nazi ideology. And, they would be horrified that we are dealing with Nazi's in the 21st century. As one pastor wrote, "It's 2017 and I have to preach a sermon why Nazism is bad."


And you can only imagine what images Charlottesville brings up for our Jewish sister and brothers. Some of you may remember my dear friend, Rabbi Josh Stanton, who preached at my 2014 installation here at Mt. Olive. Stanton was quoted in the New York Times this week. The Times noted that Stanton is the grandson of refugees from Germany. As he watched the bloodshed in Charlottesville, Stanton's pulse raced and his stomach clenched. He tried to make sense of the images more reminiscent of the 1930's when his grandfather – now 95 – left Berlin after a night of anti-Semitic violence known as Kristallnacht in November 1930. "The imagery and the salutes and the chants, quite literally from Nazi Germany, are intended to scare my grandfather. They've intended to scare me as a rabbi and a Jewish person. They're intended to scare people of color, and they're intended to suggest that somehow we don't have a place in the United States," said Stanton. "There are two sides to many issues, but there is not much that one could possibly say in support of Nazis and white supremacists."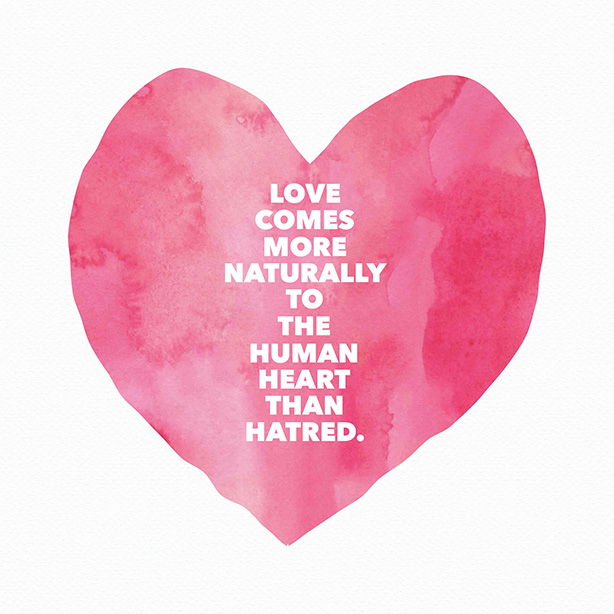 What sort of people are we? What sort of a person am I?


I found a pastoral letter written by Bishop Tim Smith of our ELCA's North Carolina Synod helpful. You can read it here - https://nclutheran.org/pastoral-message-bishop-tim-smith/). I do not know Bishop Smith personally but I have long admired his courage – in his first year as Bishop he wrote to his North Carolina Lutheran congregations that he would no longer be sending ANY candidates to ANY congregation that tells him they do not want women or homosexuals or non-white candidates. That's leadership.


Bishop Smith's most recent pastoral letter is just as strong if not stronger and you may not agree with it all.


Bishop Smith points to his seminary internship in Berlin in the 1980's and the appalling history of the Lutheran church in Germany during World War II, where the Lutheran state church "either refused to believe or looked the other way and remained silent" in the face of Nazi mass killings of Jews, gypsies and many others. Smith notes that the Nazi's themselves quoted Martin Luther to defend their actions, that governments are instituted by God and we are therefore to obey governing authorities.


A notable exception, as Smith notes, was the Lutheran pastor Dietrich Bonhoeffer who spoke out and acted against the Nazi's. At the cost of his life.


Bishop Smith reminds us that silence in the face of evil is essentially endorsement or consent. And added that we Lutherans have a shameful history of quietism in these matters.


I grew up in Pennsylvania, German Lutheran country. The Bund, which started as a German social club and was taken over by Nazi sympathizers, was very active in our area until the US entered the World War II. And, of course, this is not something historical or out there somewhere when white supremacists show up at public meetings in Santa Monica.


Some weeks ago, I offered my take of how we should judge this President and any of our leaders in church and government. My take based on two Bible texts:


• Micah 6:8 – "what does the Lord require of you, but to do justice, and to love kindness, and to walk humbly with your God." And
• Matthew 22:37&39 – "You shall love the Lord your God with all your heart, and with all your soul, and with all your mind" and "You shall love your neighbor as yourself." Jesus then goes on to define neighbor as the outcast, the foreigner, the refugee.
You can make your own judgement on how President Trump has lived up to these standards of kindness, humility and love of neighbor.


But, the President is not my concern today. Again, I come back to "What sort of people are we? What sort of a person am I?"


Bishop Smith concludes his pastoral letter with these words, "I denounce the racist oppression in Charlottesville and throughout society. We must speak out against the evil of racism and self-righteousness that always wants to blame someone else in order to elevate the sinful self. Looking the other way simply won't do. Silence is assent."


I trust you are as appalled as I am with the events of last weekend in Charlottesville. Like so many others, I am concerned for our nation and fearful for the most vulnerable among us.


Pastor John Stendahl wrote some words that I found helpful this week:


"In Nelson Mandela's book, "Long Walk to Freedom," a quote that our former president shared this week also, Mandela writes "No one is born hating another because of the color of his skin, or his background, or religion. People must learn to hate, and if they can learn to hate, they can be taught to love, for love comes more naturally to the human heart than its opposite."


"Note how Mandela spoke not just of what comes naturally from the heart but of what is learned and of what is taught. I think about how, week after week, I return to my teacher, to Jesus, to his words and example, to his spirit and communion, in order to learn the way of Jesus' love. Jesus bids me pray for enemies and defy the contempt of haters. Jesus holds out to me his wounded hands and reveals to me the image of God in human flesh."


Despite all the hate out of Charlottesville, my friend Rabbi Josh Stanton remains hopeful. "If anything," Stanton also told the New York Times, "this is a call for us to not only affirm our place in the United States but our core values as Americans, and religious pluralism and cultural pluralism are at the heart of these United States."


What sort of a congregation are we or should we be? Jesus would tell us to be a school for love and a retraining center against hatred.


For the sake of our nation and world, and for the sake of our children and ourselves, may we all be students and teachers in that school.


Love God and neighbor, especially those neighbors rejected by others. Do justice, love kindness, walk humbly with God. That's the nation in which we all wish to live. That's the congregation we must strive to be. That's the person we can all hope to become.


Amen.
The Rev. Eric Christopher Shafer
Senior Pastor - Mt. Olive Lutheran Church
Santa Monica, California
Aug 19-20, 2017

---